Error:获取session失败,
| | |
| --- | --- |
| Type: | Plastic Mould Parts |
| Material: | ABS |
| Application: | Electronic, Hardware, Machinery, Daily Use, Furniture, Household Applicances, Car |
| Certification: | ISO9001, SGS |
| Transport Package: | First Step Is OPP Bag, and Then Put Into a Carton |
| Specification: | According to the customer requirements |
Samples:

US$ 999/Piece

1 Piece(Min.Order)

|
Request Sample
Customization:

Available

|

Customized Request
Benefits of Injection Molded Parts in Design
Injection molded parts are manufactured from a variety of plastics. You can order samples of your desired product or download CAD drawings free of charge. For more information, visit our product catalog. There are numerous benefits of using injection molded products in your designs. Here are some of them. Injection molded products are cost-effective and highly customizable.
Design for manufacturability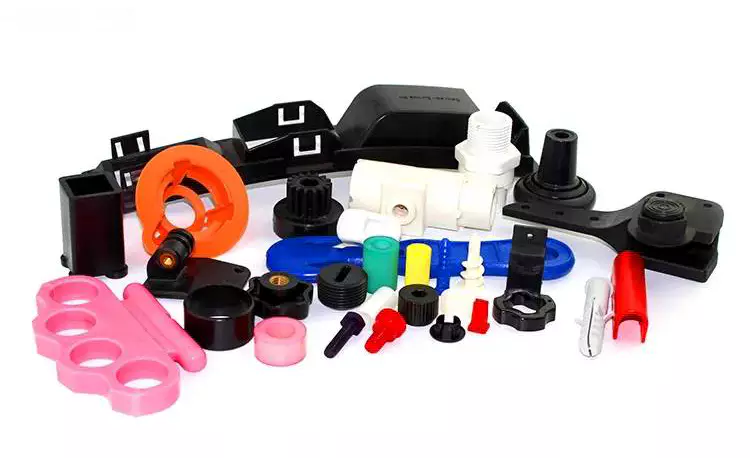 Design for manufacturability (DFMA) is an important part of the design process for injection-molded parts. This process helps to minimize costs and streamline the production process. It also helps in the prevention of problems during the manufacturing process. The process involves several steps that include part geometry, location of critical surfaces, material selection, and dimensioning. It is also crucial to consider the colors and tolerances, which can help to minimize scrap rates.
Design for manufacturability is a vital early stage in the development process to ensure that the product is cost-effective and repeatable. It begins with a thorough understanding of the purpose for which the part is intended. The design process should take into account every aspect of the part, including the material section, tool design, and the production process.
DFM includes guidelines to ensure that the design meets the manufacturing requirements. These guidelines can include good manufacturing practices, as well as good design principles. Good design focuses on the quantity and quality of parts, as well as the complexity of their surfaces and tolerances. The process also focuses on mechanical and optical properties.
Injection molding design for manufacturability can save resources and time. It also reduces the costs of assembly. An injection molder conducts a detailed analysis of these design elements before starting the tooling process. This is not a standalone principle; it should be used in conjunction with other design optimization techniques.
Ideally, a product should be designed for optimum manufacture. This means that it should not have too many parts, or too few. To minimize this, the designer should choose a model that is easy to mold. Also, a design that does not require too many machine operations and minimizes risks.
Plastics used in injection molding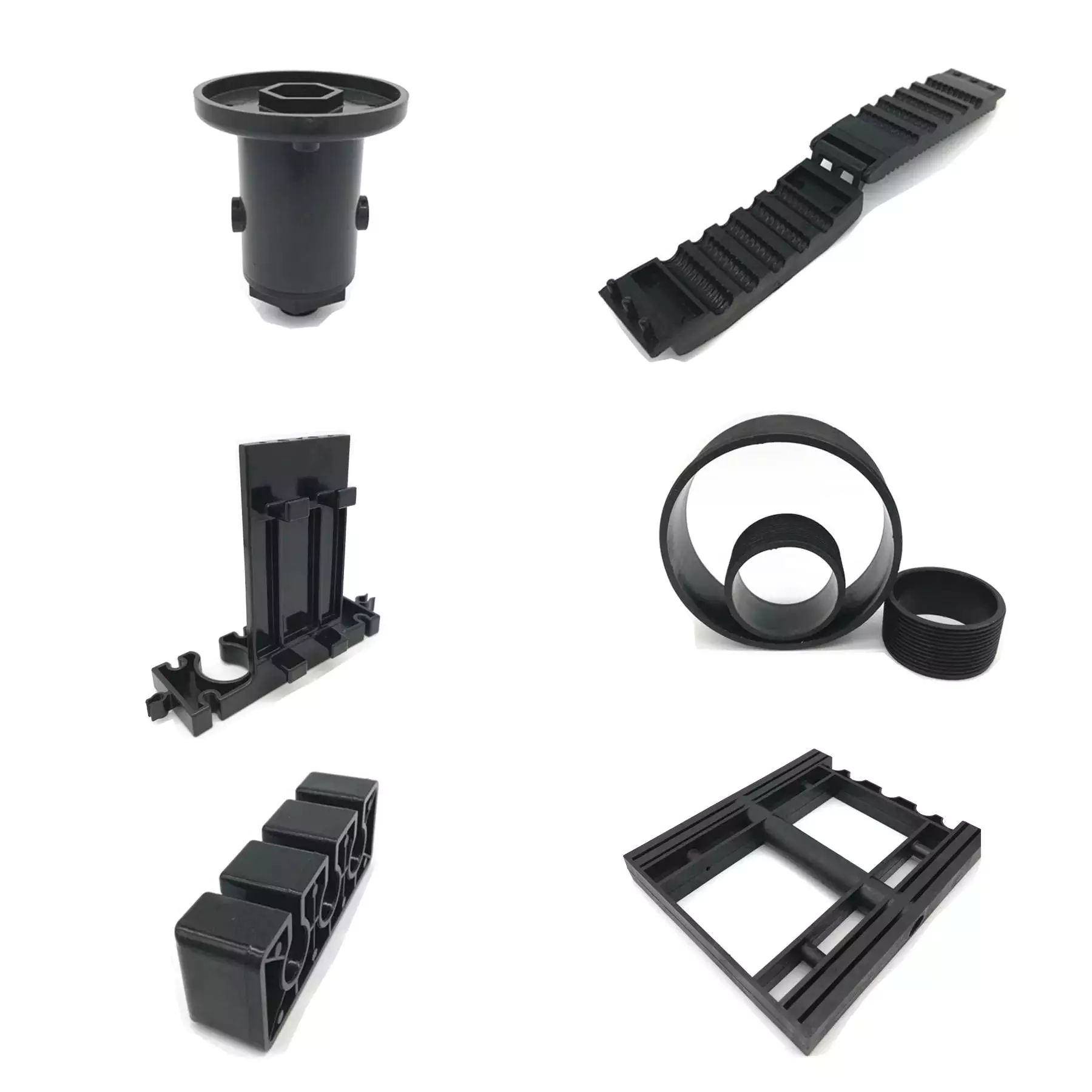 Injection molding is a very versatile process that uses various types of plastic polymers. These plastics are extremely flexible and can be molded to take on any shape, color, and finish. They can also be customized to contain design elements, text, and safety instructions. Plastics are also lightweight, easily recycled, and can be hermetically sealed to prevent moisture from getting into the product.
Plastics are categorized according to their properties, which can be helpful in selecting the right plastic for a particular application. Different materials have different degrees of hardness, which is important when it comes to molding applications. Some are harder than others, while others are more flexible. Plastics are ranked according to their Shore hardness, which was developed by CZPT.
Polystyrene is one of the most common plastics used in injection molding. However, it has a few disadvantages. While it is a good choice for simple products that do not require high strength and are prone to breakage, it is not ideal for items that need to be resistant to heat and pressure.
While many types of plastics are used in injection molding, choosing the right material is very important. The right material can make a big difference in the performance of your product and the cost of your product. Make sure to talk with your injection molding supplier to determine which plastic is right for your project. You should look for a plastic with a high impact rating and FDA approval.
Another commonly used plastic is PMMA, or polystyrene. This plastic is affordable and has a glass-like finish. It is often used for food and beverage packaging and can be easily recycled. This material is also used in textiles.Characteristics of polypropylene
Polypropylene injection molded parts offer an array of benefits, including a high degree of rigidity, excellent thermal stability, low coefficient of friction, and chemical resistance. These plastics are available in two main types, homopolymers and copolymers. Both types offer superior hardness and tensile strength. However, the material does not have the same fire-resistance as PE plastics.
Polypropylene is a colorless, odorless, crystalline solid. It is highly resistant to a variety of chemicals and is shatter-resistant. Its properties make it a great choice for many industrial applications, including packaging and containers for liquids. The material is also highly durable and can last for a very long time without breaking. In addition, it does not absorb or retain moisture, making it ideal for outdoor and laboratory applications.
Polypropylene is widely used for injection molding, and its low cost, flexibility, and resistance to chemical attack make it a popular choice. This material is also a great electrical insulator and has excellent thermal expansion coefficient. However, it is not biodegradable. Luckily, it can be recycled.
During the molding process, the temperature of the mold is a significant factor. Its morphology is related to the temperature and flow field, and a clear correlation between the two factors is essential. If you can control the temperature and flow, you can optimize your manufacturing process and eliminate costly trial-and-error procedures.
Polypropylene is an excellent electrical insulator and has a high dielectric coefficient. It can also be sterilized and resist high temperatures. Although it is less rigid than polyethylene, it is a good choice for applications where electrical insulation is necessary.
Texture of injection molded parts
Texture design is a common feature of injection molded parts, which helps to raise the perceived value of the vehicle. While traditional manufacturing processes can produce limited textures, additive manufacturing allows for infinite designs. For example, a design that looks like a wood grain pattern may be printed on an aluminum car part.
Texture is important because it can improve the strength of the part and enhance its adhesion to other surfaces. Moreover, textured parts can resist damage from contact and fingerprints. This makes them more durable and a good option for further molding operations. Injection molding processes usually follow a set of standards from the Society of Plastics Industry, which define different types of surface finishes.
Textured plastic injection molded parts may have various types of surfaces, including wood grain, leather, sand, or stipple. Choosing the right surface texture is crucial for enhancing the appearance of the part, but it must also be compatible with its function. Different materials have different chemical and physical properties, which can influence the type of texture. Moreover, the melting temperature of the material is important for its surface finish. The additives used in the process can also have an impact on the surface finish.
Texture can also vary between manufacturers and types of components. Some textures are flat, while others are rough. The top row corresponds to A3 and B4 in flatness, while the bottom row shows rough surfaces. These rough surfaces may damage sensitive testing equipment. However, some textures may have near equivalence with each other, namely SPI D-3 and MT-11020.
The type of texture that is applied to injection molded parts can affect the minimum draft angle required for the parts to be ejected. Parts with light texture tend to be smoother than parts with heavy textures, while parts with heavy textures require a higher draft angle. The draft angle for heavy textures should be between five and 12 degrees. It is best to consider this early in the design process and consult with the injection molder to get a good idea of the necessary draft angles.




editor by CX 2023-04-11